Our May meeting of Bridger Mountain Scribes will be held on Monday,May 13, 2019 from 11 AM to 1 PM at the library. Also, add June 10 to your calendar for the June meeting.
The program –
Bling! Barb will lead us in adding some cool bling to our calligraphic pieces. Please multiple completed calligraphy pieces suitable for embellishment. Use any size, but think about where you might want to add some sparkle. The tape runs 1″ wide and comes on a roll.  Barb says: "My only comment regarding the paper is that I have not had any problems with it sticking.  It should be fine unless the paper is too porous.  It's pretty sticky tape."
Studying gothicized italic — In April I shared an exercise designed to jump-start calligraphy practice. Beginning with an excellent piece of gothicized italic by Sheila Waters, I analyzed its x-height, pen width, and pen angle and made a close copy of the piece. I talked about how I worked and what I learned. (See the April 11 email for details.) I also wrote a blog post about it here. If you've tried the exercise this month, please bring it for discussion at the May meeting. We will talk more about analyzing hands for study.
Show and share — Bring anything you've been working on. And how are our year-long projects coming along, eh? Bring your ideas, trials, finished work, anything you want to discuss.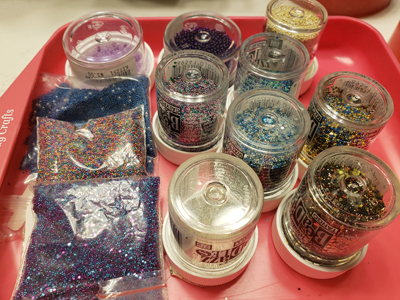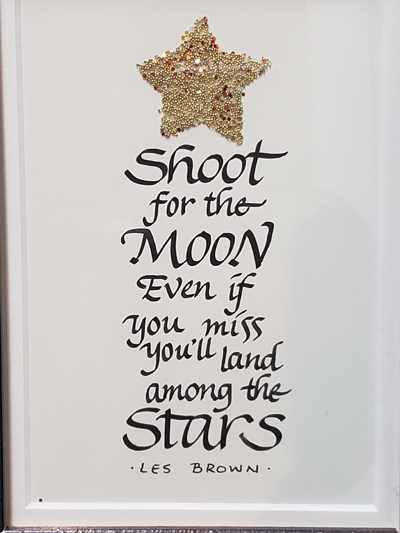 What to bring to the meeting —